Emily Goes Black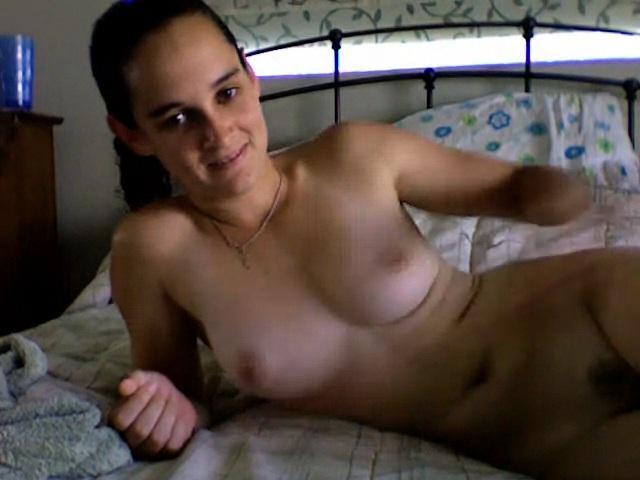 Emily's hands were shaking as she fumbled for her keys to the front door in the porch light. "I can't believe I'm doing this." she thought. She opened the door and glanced back the well dressed, dark skinned man standing a few steps behind her.  She smiled and motioned for him to come inside. As Marvell stepped across the threshold, she quickly closed the door. Emily motioned for him to sit on the couch.

"Would you like a glass of wine?" She asked as she walked to the kitchen. She noticed her knees were still somewhat wobbly from what had just happened in the car outside. Marvell answered with a yes, so Emily retrieved two glasses and a bottle of red wine she had been saving. As she poured the glasses, she thought about how she got here…

It was two weeks ago when Emily first received a message from Marvell on Facebook. She had just finished chatting with her husband on Skype. He had been gone for three months. He had just delivered the news that his deployment had been extended for at least another six to eight months. Emily began crying as soon as they finished chatting.

Her marriage had been a rocky one. The constant separation for training exercises and deployments had really begun to take their toll. After the first deployment, Emily found her husband's collection of porn. It was shocking to her. There were lots of pictures of him having sex with his ex-girlfriend, and two videos of him having sex with another girl Emily didn't recognize. She also found hundreds of pictures and videos of pregnant women, women having sex with black men; men watching their wives have sex with black men, and hundreds of stories of women cuckolding their husbands. Most shocking to Emily, however, was when she found a folder with her name on it. Inside it she found naked pictures of herself. Some she had made for him at his request, some seemed to be image captures of Skype conversations they had while they were apart. She had given her husband a good show, coming out of the shower naked and prancing around for him, even fingering her shaved vagina for him in various positions. She had no idea those images were being captured.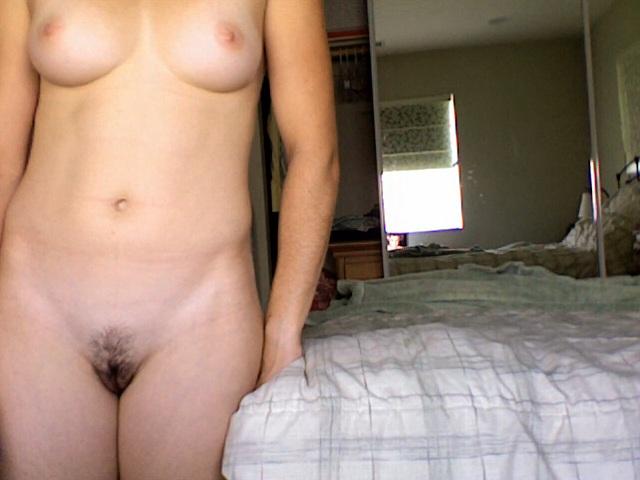 She was even more shocked when she opened up folder he had titled "tributes to Emily". There were almost a hundred pictures of men masturbating to her naked pictures! Many of them were pictures of her pictures with cum on them. Some had holes cut out of her pictures where her mouth or pussy was and someone had put their cock in the resulting hole. She even found some text files that described what the men who had seen her pictures thought about them. Most of them said things like "hot wife!" And "when can I come over and impregnate your white whore wife?" Or "I want you wife to swallow my cum". Emily's anger burned even hotter when she found what appeared to be a few saved conversations between Josh and a black man with a ridiculous screen name of xxlblk4whitewife. In it, Josh had asked what xxl had thought of Emily's naked body and what he would like to do to his petite white wife. There were pages of graphic descriptions of what the strange black man wanted to do to her. Emily felt so violated, her naked body had been seen by hundreds of men who had then masturbated and cum on her pictures and, to make matters worse, her husband seemed to have thoroughly enjoyed it. He even enjoyed the thought of Emily having extramarital sex with strange black men and had gone so far as to suggest a meeting between her and xxlblk4whitewife to see if Emily would "go for it."

When Emily confronted Josh, there was days of screaming, crying and yelling. He tried to apologize.
She screamed at him. "I can't believe you would show people you wife's most intimate moments like that! Do you really like the idea that other men want to have sex with me?! And what's with all the pictures of pregnant women?! And the stories? Where men watch their wives have sex with other men? And what about your new friend? Did you actually want him to meet me? So you could watch him have sex with me? You told him he didn't even have to wear a condom! Do you really want some strange black man to get your wife pregnant?!" She didn't really listen to the explanations or excuses; she was too angry and hurt to even want to begin to understand.

Eventually Emily had agreed to go to marriage counseling. It had taken over a year to patch things up. Josh turned into a very subservient husband, and eventually Emily had let him back into her bed and in between her legs. She even stopped taking her birth control, which greatly increased her sexual appetite.

Then her husband had to deploy. As the deployment approached, she caught him late at night masturbating to porn again. He had been watching interracial cuckold porn again, mostly the creampie scenes. He apologized and tried to explain it was just a way for him to cope with stress at work, but Emily walked away hurt. She couldn't shake the images of her husband fantasizing about her having unprotected sex with a strange black man.

Once he left, Emily immediately felt lonely. She stayed off the birth control, which meant her sexual cravings were still alive and well. After a couple of months, Josh had managed to get his own hotel room during a port call. They had set up a Skype date. About a day before, Emily received a package in the mail from Josh. In it were some black and pink lingerie and a large black dildo. Emily initially was taken aback by its size. Inside the package was a note from him, saying he'd love to see her have fun with these things during their Skype date. She immediately was flushed with anxiety. She was afraid that he would violate the trust they had spent the last two years rebuilding, but as she stared at the big black dildo, she found her insides began to warm. It had been months since she had sex, and she liked the idea of being able to give him a show to enjoy.

During their Skype date Emily finally, albeit reluctantly, gave into her husband's requests. She dressed up in the sexy sheer black and pink lingerie he sent her. She did a nice strip tease and some explicit poses, removing the sheer thong panties and spreading her legs in front of the camera. He asked her if she wanted to watch him masturbate while he watched her, and she have him permission. She found that she really enjoyed watching her husband masturbate to her naked body for once. She knew he always really enjoyed having sex with her, but she never felt like she was enough. As she found herself getting more turned on, she fished out the large black dildo Josh had sent her in the mail.

"Do you want me to use this?" Emily asked him through the webcam. He nodded quickly and continued to masturbate. She put her face next to the camera and studied the large black dildo. 

"Are you sure you want your wife to use this big black thing on her? You know what they say, once you go black…" Emily noticed how excited her husband was getting with the dildo so close to her mouth.

"Do you want me to suck on this?" He nodded furiously and masturbated harder. Emily opened her lips and began to slide the black dildo into her mouth while watched Josh. His eyes widened.

"Oh yeah babe, you look amazing with that big black cock in your mouth." he said. Emily sucked the dildo for a few minutes, sliding it in and out of her mouth, her pink lips in stark contrast to the dark shaft. She didn't like the taste, and eventually withdrew the glistening dildo from her mouth. 

"Real penis tastes better." Emily said into the webcam. Emily shifted on the bed and spread her legs in front of the webcam, fully exposing her shaved, glistening pink pussy lips.   She slowly slid the dildo up and down her pussy lips, and finally slowly began inserting the large black cock inside her and masturbated with the large black dildo. In spite of herself she found herself really getting into it.

"Do like that baby?" he asked. Emily looked at him and nodded.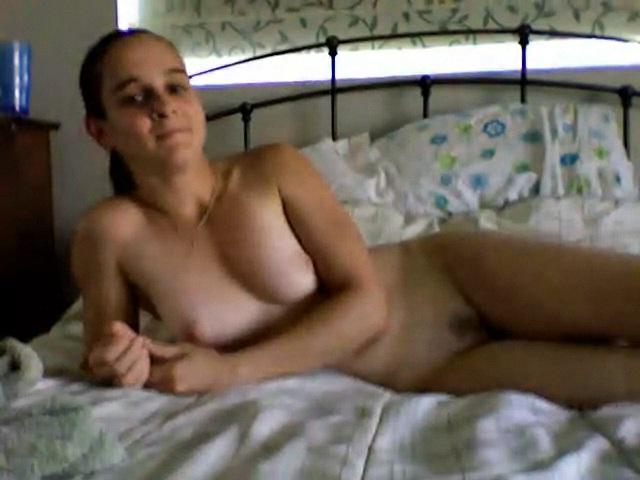 "Yeah…it feels pretty good…it's kind of big…do you like seeing me use it?"

"Oh yeah, I really do. You look so hot with that big black dildo inside your pussy." he replied. "How does it feel…you know…?"

"Compared to you?" Emily asked, finishing his sentence. He nodded. "Well, it feels good, it's definitely bigger…" Emily noticed her husband's eyes widen as she said that "but it's not the same as you…real penis feels better, the whole experience of having real sex is better, but I could get used to this. Are you sure you like seeing me use this big black thing?"

"Oh yes, most definitely." he answered quickly.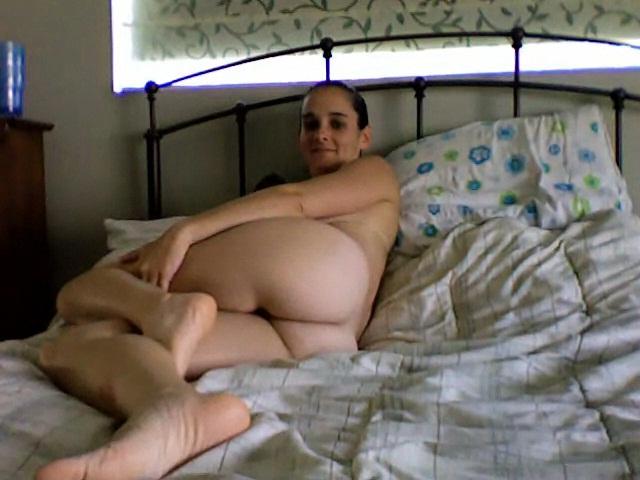 "I'm glad you like it." she said as she continued to slide the large black dildo in and out of her bald pink pussy. She hadn't had something that large inside her vagina in a very long time, since her freshman summer in college in fact.  Emily thought back to that night and the things she did, and it helped her get more turned on and into her performance. She always remembered that night as one of her favorite sex sessions, and it happened to have been with a white guy. 

As Emily got more into her masturbatory performance, she gave into Josh's requests for specific positions. She found herself on her hands and knees with her bare ass and pussy backed up close to the webcam while she pumped the large black dildo in and out of her freshly shaved pink pussy, essentially giving her husband a close up view of what she would look like if she was getting fucked doggy style by a black cock. She looked back at her laptop screen and noticed that he was masturbating hard while watching her, and after a few minutes she saw him shoot his load. She kept going for a few minutes more, finally letting out a deep moan as she felt an orgasmic wave flow through her.

"Did you like that babe?" Josh asked through the web cam. Emily looked back at him, her rear end still up in the air while she slowly pushed the dildo in and out of her quivering vagina.

"Yeah" she said, meekly. 

"Tell me you liked that big black cock in you." he replied. Emily turned enough to look at over her shoulder into the camera.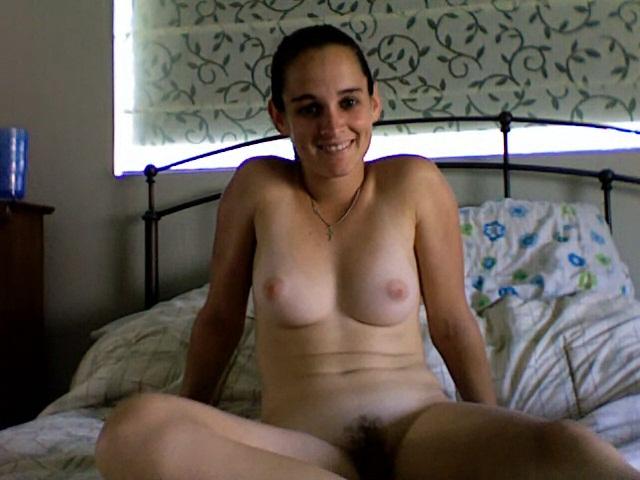 "I really liked having a big black cock in me." She instantly cast her eyes down, a guilty look from her admission instantly apparent on her face. Emily withdrew the black dildo from her vagina, feeling dirty and ashamed of the show she had just given her husband. 

Afterwards they had talked for a while and she made him promise that their webcam session would stay between them. She asked if he liked the show. He said it was hot seeing his tiny white wife use that large black dildo on herself and he couldn't wait to see more. She promised him more if he was good.

A few days later, a nervous Emily decided to check one of the websites she knew her husband liked to visit. It was an amateur porn site where people posted naked pictures of their wives and girlfriends. She was worried her husband had recorded their webcam session, and might be tempted to share it. After clicking around for a few minutes, she came across a recently added set of pictures that made her blood run cold. It was a set of pictures of a petite white woman wearing lingerie in a dimly lit bedroom. Although the woman's face had been blurred, she had some very distinguishable dark curly hair. There were a lot of pictures of the woman posing in her lingerie, then pictures as she took the lingerie off until her creamy breasts and shaved white pussy were visible. Then some with the woman on the bed with her legs spread wide and her fingers crammed inside her shaved pussy. A few pics of the anonymous woman with a large black dildo in her hand. And then the dildo was in her mouth. Then a few pics of her laying back, her legs spread wide pushing the black dildo into her pussy with one hand and squeezing her bare breasts with the other. Then the woman was on her hands and knees doggy style with her ass and pussy facing the camera with a large black dildo protruding from her freshly shaved pussy. In a few pictures you could see the woman's hand wrapped around the shaft of the dildo, her wedding ring clearly visible.

Emily recognized the lingerie, bedspread, wedding ring, and dildo as her own. She felt anger boiling up inside her. Emily's face wasn't recognizable in the pictures, but there she was; her naked body and married pussy on display with a black dildo in it for everyone to see. The post was titled "My white wife finally taking something big and black". The post description went on to say how the husband who posted it had always wanted to see his wife's pussy with something big and black in it. It also said if anyone wanted to see more to leave their email address in the comments section, he had lots more to share. She looked at the hit counter. Her pics had been viewed ten thousand times already! She read the comments people left about her pics. So many comments, mostly men saying they wanted a turn fucking her, and a lot of email addresses requesting more pics, unedited pics, her phone number, her address, her name.

She closed the lid to her laptop. Emily knew he would give into some of those requests, if not all of them. All sorts of unknown men were probably looking at her nude pics, masturbating. Again. She decided that there would no confrontation this time.

Emily began looking up old friends that day.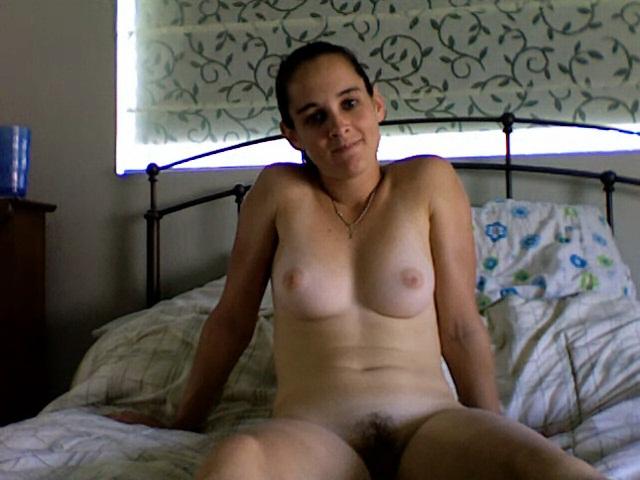 When Emily received the first message from Marvell, her heart fluttered. Marvell was a friend from high school. Athletic, good looking and a star soccer player. Emily wasn't ever really into black guys, except for Marvell. Black guys always seemed to have thing for her, she noticed, but except for Marvell she never really gave it much thought. She had heard all the rumors about them being huge in the penis department, and that had always scared her because she was such a petite girl. Nevertheless, she developed a crush on Marvell when she was a sophomore and wanted badly for him to take her any of the high school dances they had that year. He never did, opting instead to take one of her friends. She remembered how she managed to steal a dance with him and how much fun she had while they embraced on the dance floor.  When high school ended they parted ways, only occasionally keeping in touch.
Emily replied to that first message in earnest. They chatted every day for the next week, catching up. She gave him her phone number and they began texting and talking every day. At the end of the first week she suggested they meet up. 

Their first date that Saturday was amazing for Emily. Marvell had been handsomely dressed and had been a charmer all evening. Once their date ended and Emily had gone home alone, she found herself texting Marvell at midnight. She soon called him and told him she had a crush on him in high school and had such a great time and wanted to see him again. Marvell said he would think about it and call her later in the week once his plans had firmed up. Emily agreed that was probably best. 

After Emily hung up the phone, a devious plan formed in her head. She returned to the website where her husband had posted the pictures of her bent over with her black dildo in her white pussy. She saved a couple of them to her phone. Emily then went into her bedroom and stripped down to her underwear. She looked at herself in the mirror. Her athletic 5 foot 2 inch frame was well muscled from long hours at the gym, and she usually weighed in around 109 pounds. Her dark curly hair lay just below her shoulders. She unhooked her bra and let her 34B breast pop into view. They were very perky and slightly upturned. She turned around and gazed at her well-muscled posterior and her creamy white thighs. She stripped off her panties and fished the small, sheer, black and pink thong Josh had sent her out of her underwear drawer. The thinnest string of material circled her tiny waist and ran into her cheeks, while a very small and very sheer triangle struggled to cover her labia. She covered her breasts with her spare hand, kicked out her right leg to make sure her crotch was very visible, and snapped a few pics of her almost totally nude figure in the mirror. She turned around to get good pics of all of her assets.
She composed Marvell a text message stating she was free next Friday evening if he would like to meet for a second date. She then attached the pictures she had just taken plus a pic from the set her husband had posted, the one where her wedding ring was clearly visible, and sent him the text. A few heart pounding moments later he replied that he would pick her up at eight.

When the following Friday rolled around, Emily was so excited she couldn't concentrate at work at all. When she arrived home she received a call from her husband. They talked for a few minutes. Emily told Josh she would be going out with some friends from the gym that night. He said he would call later to check on her. "Oh honey, don't bother" she told him, "We won't be out late anyways. Yes I'm sure, I'll be fine" she said. Once Emily hung up, she muttered under her breath, "You have no idea how fine I'm going to be tonight".    

Emily hopped in the shower and began shaving her legs. Once she reached her bikini area, she decided to shave her entire white, married pussy except for a thin strip of her dark curly pubic hair about an inch above her clitoris. As she shaved, she even decided to shave her perineum and even her anus. Her entire pussy and ass were smooth as silk. Emily rarely shaved her asshole for her husband. Every time she did he tried to have anal sex with her, something she had not allowed him to do. "But tonight is going to be special." She said to herself.

Emily got out of the shower and picked out her outfit. She slid her smallest black sheer thong onto her hips. It was small, tight, and very see-through. Josh had bought it for her to wear on their anniversary, but she rarely put it on. As she walked around the room she noticed it really rubbed on her freshly shaved pussy and clitoris. Her pussy, already moist from the attention she had given it while shaving, was now positively drooling with juice from the extra friction caused by her panties. Every step sent a small shiver up her spine from her pubic bone. This was going to be an interesting evening in deed. Emily slid on a short, tight denim skirt and selected a tight green sweater that had a plunging neckline. She put on a bra that lifted up her perky breasts and pushed them together so it appeared her breasts were straining to get out of her shirt. She left her dark curly hair down and put on a pair of black heels that made her just a little taller. Emily walked over to her jewelry box and put on the string of pearls Josh had given her for their third anniversary, as well as the matching earrings. She also slid on her engagement and wedding ring without really thinking. She almost pulled them off but decided to leave them on.

Marvell picked her up on time. She could tell by his facial expression when she answered the door that he was impressed with her outfit selection. As she climbed into his SUV she looked back at Marvell who was straining to get a look under her skirt. She slowly shifted and sat down, allowing Marvel to get a peek up the back of her skirt at her barely covered snatch. Emily smiled to herself as he closed the passenger side door. "I'm going to have fun tonight" she thought to herself.

The date with Marvell was indeed a great time for Emily. Marvell had picked a good restaurant and had reserved a nice booth in the back. Conversation started with the usual. Emily discussed her career as an engineer and Marvell told her stories of playing soccer in college, being on a pro team for a while followed by going into business. Emily made sure to hang on every word, leaning forward at the table and pressing her breasts together while looking Marvell in the eyes intently. Emily allowed her feet to graze Marvell's leg, and she made sure to touch his arms a lot during dinner. As the evening continued the conversation shifted to Emily's confession of her high school crush on Marvell. He confided that he always liked her as well and didn't ask her out because he didn't think she would go for him. 
"Marvell, if you would have only asked me to the spring dance in high school, I was completely prepared to rock your world that night." Emily said.

Conversation eventually turned to her marriage. Emily confessed it had been rocky, and that she wasn't sure how things would be.

At the end of the evening Marvell drove her home. As they pulled up to her driveway, Marvell put his hand on Emily's thigh. Her pulse quickened. 

"I had a great time tonight Emily" he said.


"Me too" she replied, locking eyes with him. 

"I also really enjoyed those pictures you sent me last week…any chance of something more like that?" he asked her. Emily blushed and leaned in close.

"I think there's a chance of something like that…after all, you did take me on a wonderful date, and I do owe you from high school…" she said, shifting closer to him. Marvell leaned in and kissed her. Emily was surprised and resisted for one solitary second, but then gave in and allowed Marvell's embrace to envelop her. Emily kissed back, and tasted his tongue in her mouth. Marvell's hand began to caress Emily's creamy white thighs.  Emily grabbed Marvels other hand and placed it on her breast. He began kneading her breast through her shirt. Thrills ran up Emily's spine and then back down to her belly. She began to feel warmth spreading though her crotch.

Marvell ran his hand from her thigh up to the hem of her skirt. Emily gasped and pulled back from his kiss and looked him in the eye. She opened her legs just slightly, breathing heavily. Marvell slid his hand up her parted legs and into her skirt. He rubbed her pussy though the outside of her now very moist panties. She grabbed his face and pulled it into her as he pushed her panties aside and began to feel her shaved pussy lips. Marvell pulled the front of Emily's shirt down and pulled Emily's left breast from her bra and began sucking on it while he pressed his fingers inside her parting pussy lips. Emily gasped heavily and spread her legs farther. Her pussy hadn't been touched like this by someone who wasn't her husband in a very long time. Too long, she decided.  She wanted more.

"Marvell, let's go inside" she managed to gasp. He agreed and Emily quickly rearranged her clothes. They got out of the car and quickly walked to the front door…

Emily's mind snapped back to the present as she finished pouring the wine. She thought of the lies during her marriage and the anger. She walked out to the living room where Marvell was sitting on the couch. Emily studied Marvell's handsome, dark form for a minute. She handed him a glass of wine and set hers down on the end table and stood in front of him. She shimmied her hips in front of him and allowed her panties to drop out from underneath her skirt.

"Marvell, have you ever slept with a married woman before…? Never mind, don't answer that…" she said as she straddled him on the couch, her skirt bunching up toward her waist, revealing her shaved white pussy.  Emily leaned forward and kissed him, tasting his tongue in her mouth. Marvell pulled off her shirt, allowing her creamy white, perky breasts to bounce into his face. She looked down at his dark head as he began to suck on her pink erect nipples. Emily began to rhythmically grind her hips into his still clothed groin.

Emily reached for her glass of wine on the end table next to the couch. As she did, a picture frame next to her wine glass caught her attention. It was picture of her and Josh together, smiling, and taken just a few months after they started dating, when everything seemed to be perfect. She stared at the picture for a moment; it was if Josh was staring at her, smiling from the picture frame as she sat there topless, her panties in a small pile in the floor while Marvell's dark face buried itself in her smooth, creamy breasts and she straddled his bulging lap. Marvell noticed her looking at the picture frame and reached over and placed it facing down. Emily reached for the picture and replaced it so it was facing them again, moving it closer to them on the table. "No Marvell, Josh has always wanted to watch me do this." she said as she reached down and began unbuttoning his pants.

"How do you know? I mean, he may have said that but he probably wouldn't actually want to know about this. Don't get me wrong, I want this as much as you do, I always have…so if you want him to watch…"

"Here's how I know." she said, reaching for her phone. She used her phones web browser to bring up the pictures her husband had posted. "See that? He posted these pics of me. He didn't even tell me about it. I only did that for him because he wanted me to…and now…I've been viewed over twenty thousand times, and he has probably emailed my pics to who knows!" 

Marvell looked at the pictures, and then up into Emily's eyes, which were red and beginning to swell with the tiniest hints of tears. He put down the phone and gently reached up and embraced her, kissing her. They kissed each other tenderly for a few minutes. Emily felt his hands work their way to her bare breasts and begin to rub them gently. She sighed and reached down and finished un-buttoning his pants. Emily reached into Marvell's pants and began to feel his cock. She immediately could feel how big it was in her hand, she suspected it was much bigger than her husbands. Marvell lifted his hips while still keeping his lips locked to hers and pushed his pants down.

Emily raised up from her straddle just enough to help him get his pants down and around his ankles. Marvell's large, dark member sprang into Emily's view. She slid down from his lap and rested herself on her knees on the floor in between his legs in front of the couch. His cock was now directly in front of her face, and Emily finally got a good look at Marvell's cock. She reached out with her left hand and wrapped her fingers around it, her wedding and engagement rings twinkling in the soft glow of the living room lamp.

In her mind, she immediately compared it to her husband's cock. Where she could always wrap her fingers around Josh's cock and have grip left over, now Emily's fingers weren't close to touching at all; Marvell was at least twice as thick. She also noticed that when she grabbed her husband's cock by the base, only a little more than his cock head would protrude from her single hand. Now that Emily had Marvell's cock firmly in her grasp, she noticed that her hand barely covered half of his dark cock.
"Wow Marvell, I guess it is true what they say about black guys…you are much bigger than my husband" she said meekly. He grinned at her.

"Don't worry baby, it will fit" he said.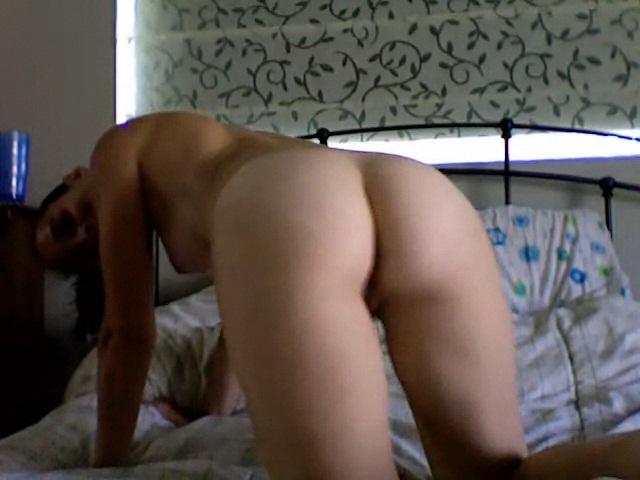 "Oh I think it will fit, it's not the first large cock I've had…it's just been a very long time. First black cock though, in case you are wondering."   

"I was curious, but I'm more interested to find out if what they say about married white women is true." he replied.

"And what is that?" she asked.

"That they really know how to suck a cock." Emily smiled. She did know how to suck a cock, it was her husband's favorite thing, and she always swallowed. Of course, she learned how to suck cock well before she was married. Emily had sucked her fair share of cock in college, although she learned the most from a part time boyfriend of hers who used to face fuck her on a regular basis. She spent more time on her knees with a cock in her mouth that semester than any period of time since. She swallowed a lot of cum that semester, but also got her fair share of facials, too. She only gave her husband the occasional blowjob now that they were married, though.

"Marvell, this married white girl is about to suck your big black cock like I am mad at my husband…because, you know, I am." And with that Emily locked her eyes on Marvell's eyes and ran her tongue up the underside of his penis from his balls to his swollen, purple cock head. She paused at the tip to flick it with her tongue before swallowing his cock in her mouth. She immediately noticed how full her mouth was. Emily began to slowly bob her head up and down on Marvell's cock. After a few minutes of slurping, Emily looked up at him and removed his cock from her mouth momentarily.
"Your penis tastes much better than that black dildo Josh got me." Emily remarked before returning Marvell's black cock to her mouth. Marvell grunted in satisfaction and grabbed a handful of Emily's dark curly hair at the back of her head. He pushed down with his hands and up with his hips, forcing more cock into Emily's mouth than she had ever experienced. She gagged a little before she relaxed her throat. She felt Marvell's cock push into her tonsils. She reflexively gagged some, but forced her throat to relax until Marvell had pushed her face all the way down on his cock and her chin was resting on his dark balls. He held Emily's face down on his cock for a few moments, and then let her up for air. 

"Damn Emily, you are good" he said.

"I sucked my fair share of cock in college. Had a boyfriend that used to face fuck me." She replied while stroking his cock.

"Really?" He said, standing up. "My turn then…drop those hands". Emily dropped her hands as Marvell grabbed her head with both hands and pushed his black cock into her mouth and down her throat. She looked into his eyes as he began to fuck her mouth, his balls slapping her chin and her bare breasts bouncing in rhythm to her face fucking. Involuntary tears formed in the corner of her eyes and saliva began running down her chin, dripping onto her breasts. Emily allowed herself to completely relax and let Marvell fuck her face for a few more minutes. She tasted his sticky precum on her tongue and relished it.

Marvell popped his cock from her mouth and rested his balls on her lips. Emily began gently sucking on his balls while her left hand stroked his cock, her wedding ring glittering in the lamp light as it followed the trace of his black penis.

Marvell pulled Emily up to her feet and slid her skirt down to her ankles. Emily stepped out of her skirt and stood naked in front of Marvell, her bare white skin only accompanied by her wedding ring. Marvell finished undressing and grabbed Emily ass with both hands, his dark skin in stark contrast to her creamy white buttocks. He pulled her close, kissing her and spreading her ass cheeks as wide as they would go. Marvell slipped his fingers into Emily's wet pussy from behind. She moaned and grabbed his cock as Marvell's fingers probed her smooth white pussy. Marvell began to push one of his fingers into her anus while he pushed two fingers into her slick cunt.

"Girl, this pussy feels good enough to eat." he said. Marvell pushed Emily around and on to the couch; he pushed her head down into the cushions and pulled her ass up into the air in a modified doggy style position. He spread her legs and grabbed her ass cheeks with both hands, spreading them and exposing her slick pussy lips and smoothly shaved anus. Marvell began eating Emily out from behind, burying his dark face into her white hindquarters. He licked Emily's soaking vagina, savoring her married pussy juices.

"Marvell, that feels so good. Do you like the way my white pussy tastes?" Emily said as she reached back and spread her ass cheeks further, exposing herself fully to Marvell. 

"Emily, your pussy is delicious. I love a shaved cunt almost as much as I love the fact you shaved your cute little asshole…" Marvell said as he launched a tongue assault on Emily's smoothly shaved anus. Emily moaned loudly and pressed her ass into Marvell's face as his tongue darted into her ass. He used one hand to finger Emily's dripping cunt while tonguing Emily asshole. Marvell reached up and began kneading Emily's breasts from behind with his other hand. Emily reached back and grabbed Marvell's head and pulled it into her backside while pressing her ass harder into Marvell's face.

"Oh my god Marvell, you do that so much better than my husband…" Emily gasped as an orgasmic wave crashed over her body. She looked back at him and whimpered,

"Fuck me Marvell, I want to feel your black cock inside me, please…let's go to the bedroom."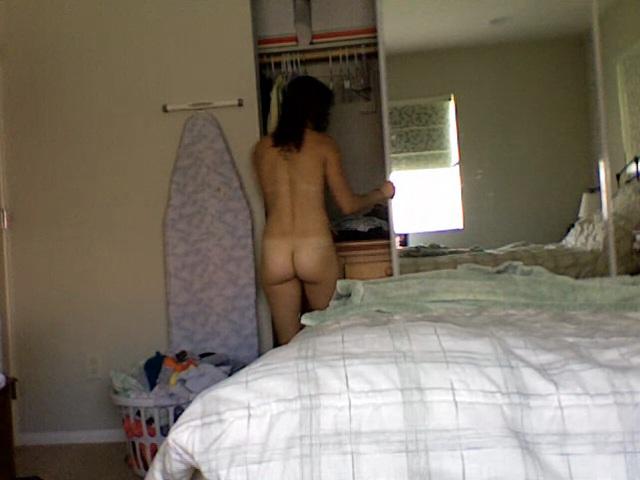 Emily stood up and shakingly took Marvell by the hand as she led him down the hallway into her bedroom. On the walls were pictures of Emily and Josh, some on their wedding day, some from vacations and holidays. Emily laid down on the marital bed she shared with her husband so many times and spread her legs in front of Marvell, opening up her slick pussy lips for his enjoyment while her husband's smiling face stared down at her from the picture frames. Marvell climbed onto the bed after her and settled down in-between Emily's thighs. Emily shifted her hips, reached down and wrapped her left hand around Marvell's thick cock. Emily' wedding ring sparkled as she guided Marvell's unprotected black cock to her hungry, open snatch. Marvell hesitated for a moment.

"Do you want me to wear a condom?" he asked. Emily looked him in the eye and smiled slightly.

"You don't need to do that, baby. I want to feel you inside me…" Emily replied as she started rubbing Marvell's purple-headed cock on her vaginal opening, sending bursts of electricity up her spine as his penis rubbed past her clitoris. Marvell grunted and began to take over. He slowly started to push his large, unprotected black cock into Emily's tight, fertile white cunt. 
Emily gasped as she began to feel Marvell's large cock slowly push apart her pussy lips and fill her vaginal cavity. Emily spread her legs wider and grabbed Marvell's hips as he pumped himself slowly into her insides. Just the difference in the thickness of Marvell's cock made Emily feel more pleasure than she had felt in years. Emily began to slightly buck her hips underneath Marvell.

"Oh my god Marvell, you feel so good!" Emily moaned as Marvell's cock began to push its way further into Emily's pussy and past where Josh's cock normally stopped penetrating her. 

"Fuck me harder Marvell, fuck me, fuck me, fuuuck meee…" she cried out as Marvell began to increase his pace, pumping his large cock in and out of Emily's insides. Emily felt her vagina quiver as she almost immediately was brought to orgasm. She kissed Marvell hard, opening her mouth wide as she shoved her tongue into his mouth and whimpered as orgasmic waves continued to crash over her. 

"Mmm you like that, baby?" Marvell asked Emily. She whimpered a weak yes as he continued to pump her pussy. "You like that big black cock in your tiny white married pussy?" he asked. Emily whimpered again,

"Oh yeah, fuck me with that big black cock of yours, fuck me more, please baby…fuck me more…" Emily began to buck against Marvell's hips as he quickened his pace. Emily's moans gave way to screams as Marvell drilled her pussy and she rocketed her way to her second orgasm. 

"I bet Josh can't make you scream like that." Marvell whispered into Emily's ear as he withdrew his cock from Emily and rolled her over onto her stomach.

"No, he can't," Emily gasped as she pushed her ass up into the air in front of Marvell's cock. "Mmmm now get that big cock back inside me." she said, wriggling her ass in front of Marvell's cock. Marvell mounted Emily from behind, grabbed her hips, and began to push his dark cock into Emily's now puffy vagina. Emily moaned and pushed back as she felt her insides being filled to their limit again. Emily's hanging breasts began to bounce as Marvell began to rhythmically fuck her from behind. Emily enjoyed the feeling of Marvell's balls slapping against her pussy as Marvell increased his pace. Emily felt her insides stretching as Marvell pushed farther into her from behind, causing her to push back and moan as she felt another orgasm building inside her. Emily grabbed her breasts with one hand and began squeezing them furiously.

"Oh my god Marvell, I love feeling your balls slap against my white married pussy!" Emily gasped as she was rocked by another orgasm. Marvell felt Emily pussy squirt a little with her orgasm and picked up his pace. He spread her ass cheeks and began to rub her anus with his thumb. Emily's moaning increased. "That feels so good, keep going…" she managed to sigh. Marvell pushed his thumb into Emily anus, eliciting a sharp gasp from her. Emily felt a strange sensation as Marvell fingered her asshole; it intensified the feeling of his cock inside her. Emily gasped again as she felt an immediate orgasm crash over her. 

She pushed herself up and twisted around, locking her lips with Marvell while he continued to pump his cock into her from behind. He pulled his thumb from Emily anus and pressed his index finger into her asshole. Emily began bucking against Marvell's cock in her cunt and his finger in her anus. She moved his spare dark hand up to her white breasts and Marvell began squeezing them furiously. Emily moaned through the kiss she was giving Marvell as another orgasm exploded inside her. Emily turned around and pushed Marvell down on the bed and straddled him. She locked eyes with him as she grabbed his cock and lowered her snatch on to his engorged member. Emily began riding Marvell's cock, enjoying being in control of his cock as it penetrated her pussy. Emily played with her nipples with one hand as she felt another orgasm pulse from her cunt and radiate to her extremities. 

"Damn girl," Marvell said as Emily slowed down from her orgasm, "if you keep that up you are going to make me cum in you." Emily kissed Marvell hard and thrust her tongue into his mouth, picking up the pace of her riding Marvell's cock. He broke from her kiss. "I'm serious, I'm about to cum in you…do you want me to cum in your pussy?"

Emily picked up her pace a little more and nodded, gasping a quick "Yes." and kissing him again. Marvell broke from her kiss briefly
"Tell me that you want it." he told her.

"I want you to cum." Emily gasped.

"No, tell me you want me to cum in your married, white pussy." he replied.

"Marvell, I want your cum…I want to feel you shoot your hot cum inside my white pussy." Emily said as she began to ride his cock harder. She felt the head of his cock pressing against her cervix, stretching her insides and satisfying her cunt's craving to be penetrated more. "Fill my married pussy with your cum!" Emily screamed as she pressed her breasts into Marvell's face. He began to suck on her nipples, enhancing the pleasure Emily was receiving from Marvell's cock. She gasped again as another orgasm broke inside her. "Seriously, Marvell, I don't think I can take much more of this…I want your cuu-uh-uh-uh-uh-uuuum!"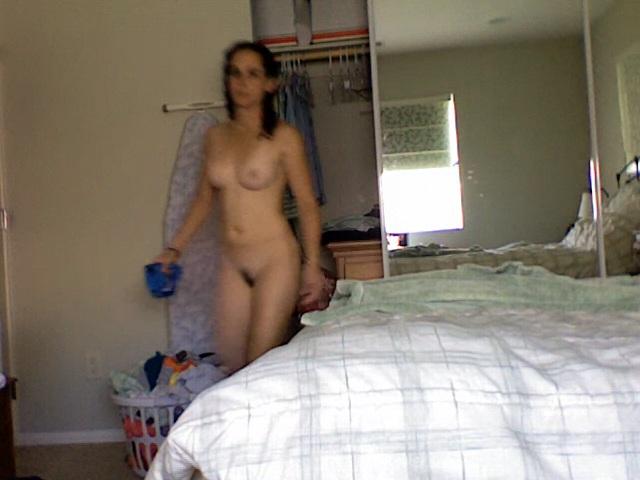 Emily quickened her pace, the slapping of her bare, pale skin against Marvell's dark lap becoming louder. Marvell grabbed Emily's ass and began to finger her asshole again. The sensation of Marvell's cock inside her intensified as he pressed his index finger deep into her smoothly shaved anus and Emily found herself moaning uncontrollably. 

"Unh! Unh! Unh! Unh! Marvell! Unh! Baby! Unh! Unh! Please! Unh! I want…unh! I want your cuuuummm! Cuummmm inn mee uuuuuuuaaaaaaaahhhhhhh!!!" Emily felt Marvell's cock quiver inside her and then felt the first wave of his cum pump into her vagina. The warm, flooding sensation filled her insides as he pumped wave after wave of his semen into her unprotected womb. Emily continued to grind against Marvell's cock as he finished pumping his cum into her hungry cunt. Emily slowed down and began to kiss Marvell deeply.

"Thank you…thank you." Emily whispered as she continued to kiss him. Emily remained planted on Marvell's lap, his cock finally beginning to soften inside her.  They collapsed on each other, Emily softly kissing Marvell as she continued to wriggle her now sloppy pussy on his cock. Marvell's cock was acting like a plug, keeping Marvell's warm load of cum deep inside of Emily's fertile womb.

"That was amazing." Emily said, "You are amazing." She added, kissing him. "And your cock is unbelievable." She continued to kiss him softly, enjoying the afterglow of having been bred by Marvell.

"Tell me you love my cock." he told her.

"Marvell, I love your cock." Emily replied, kissing him again and lightly bouncing her hips. Marvell's softening cock was still inside her. Even in its semi-erect state she noticed it still filled her vagina more completely than her husband's cock ever did.

"Was that better than sex with your husband?" Marvell asked. Emily smiled at him.

"Oh my god that was way better." She replied, kissing him again, but longer this time. 

"Was that really your first time with a black guy?" he asked. Emily blushed a little.

"Yes." She answered. 

"Was it everything you thought it would be?"  He asked, smiling.

"Let's just say, they are right…I don't know if I'll be able to go back…"Emily replied.

"Ooo, I don't know if your husband is gonna like that."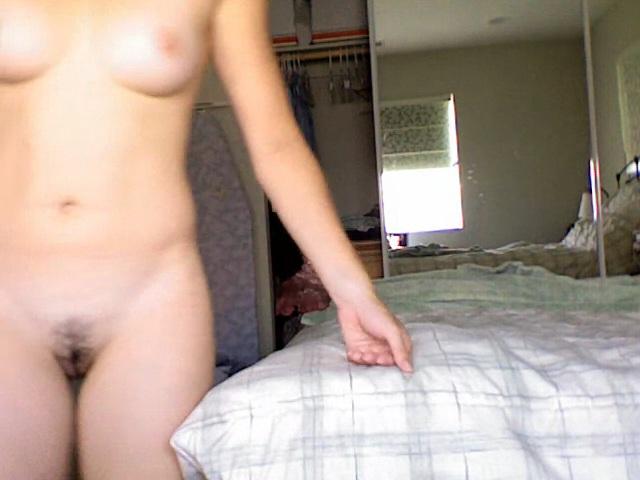 Emily shrugged. "Too bad, it was his fantasy." She continued to kiss him as she laid on top of him, his softening cock still inside her. Emily gave him short, soft kisses, smiling at him in the dim light of the room. Finally, Emily shifted and lay down next to Marvell and rested her head on his chest. Marvell's cock slid from her now red and slightly sore pussy. She felt so satisfied as Marvell's cum began to leak from her vagina.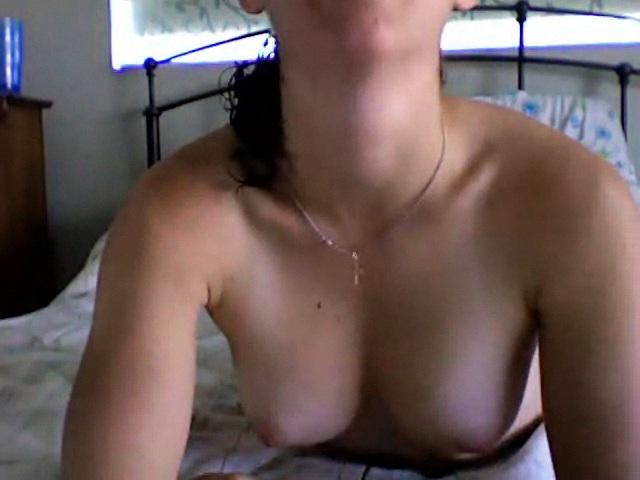 "You should stay here tonight," she cooed, "I'll make sure you have an amazing morning." She said as she began to lightly stroke Marvell's cock and massage his testicles.

"Oh yeah?" He asked. "What did you have in mind?" Emily moved down to his cock and began to run her tongue over Marvell's glistening member. Her juices mingled with his cum made a tasty glaze over his penis, and she took it in her mouth, sucking on it and relishing the taste of his black cock in her mouth. Emily began to feel the hardness return to Marvell's cock. She took her mouth off of his member and looked up at him.

"Mmmm, you know that website I showed you where my husband posted those pics of me? I was thinking maybe we should do a little photo shoot of our own…"